Guro Rodillo B. Dagooc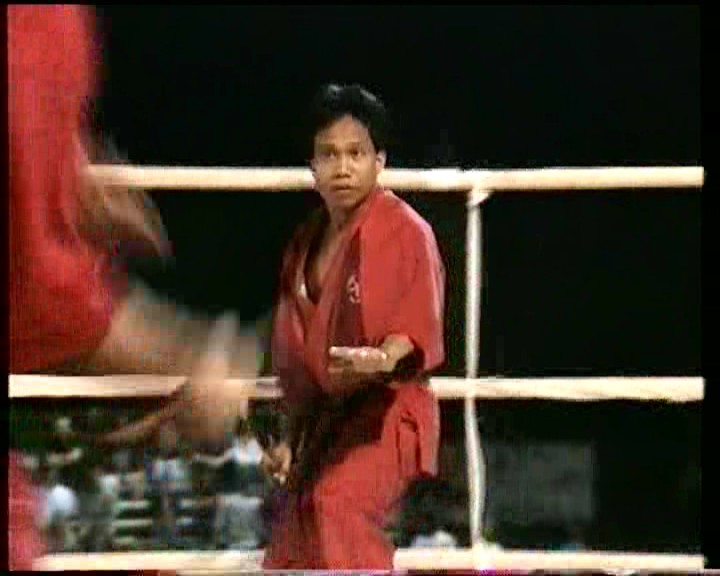 (Senior Master Guro Del) has been a personal friend of the Presas Family since the early years of NAKO/MAFP (National Amateur Karate Organization / Modern Arnis Federation of the Philippines) gym established in Manila, Philippines in 1969 by spouses Grand Master Remy A. Presas and Rosemary Pascual Presas. He was one of the original students and instructor of GM Remy A. Presas. After three years of extensive training in Modern Arnis and Karate under the tutelage of GM Remy A. Presas, he was promoted to Master and became Instructor from 1972 to 1980.
When GM Remy A. Presas left for the United States, he was a vital instrument in the propagation of Modern Arnis in the Philippines. As a martial arts instructor, Senior Master Guro Del taught Modern Arnis to the following government agencies and private sports clubs:
Philippine Air Force Rifle Battalion (1973)
Philippine National Police Academy (1976)
Military Police Brigade, Armed Forces of the Philippines (1976 - 1978)
Philippine Coast Guard (1977)
Philippine Marines Provost Marshal (1981)
Military Police, Philippine Navy (1981)
Martial Arts Training Centre of the Philippines (1981)
Rusty Santos & Roland Dantes Fitness Centre (1982)
World Korean Karate Jut-so Federation, Manila Chapter (1982 - 1990)
Young Women Christian Association (1983 - 1985)
Western Police District, Manila (1985)
Far Eastern University Security Unit (1986)
Public schools and teacher camps (invitation from Department of Education and Culture, Philippines) (1990)
Department of Health, Philippines (1998)
Defence Intelligence and Security Group, Department of National Defence, Phils. (2000)
Arnis Association International (1994 - 2001)
Senior Master Guro Del was an official delegate of the Philippines to Osaka, Japan at the International Trade Fair in 1978, representing Modern Arnis. He became an International Judge/Referee in Martial Arts in South East Asian Games in 1991. World Head of Family Sokeship Council International Hall of Fame in Florida, USA, inducted him as Master Instructor in 1997. In 1999, he staged a Modern Arnis demonstration at the 4th World Amateur Muay Thai Championship in Bangkok, Thailand. From 1981 - 1999, he had conducted seminars in Australia, Brunei, Mexico, Spain, Israel, Italy and United States of America.
Rodillo Dagooc holds a rank of Lakan Antas Walo (8th) in Modern Arnis and was promoted by GM Remy A. Presas in 1999. He was featured on the pages of "The Practical Art of Escrima" book written by spouses GM Remy A. Presas and Rosemary Pascual Presas. At present, he is Chief Instructor of Arnis Association International (based in Manila, Philippines).